In 1930, Austin Concrete opened one of the first 100 ready-mixed concrete plants in the country. This plant still operates on the same site.
In 2004, Austin Concrete doubled its manufacturing capacity and delivery fleet with the purchase of Serv-All Concrete, another local ready-mixed concrete company.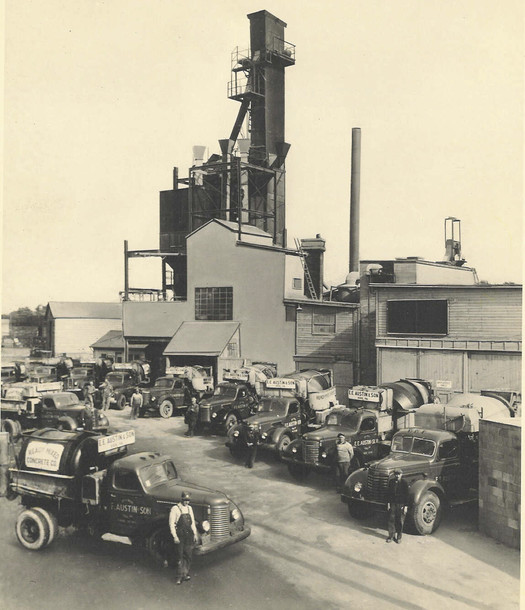 Make sure to check out our resources for concrete, you'll be glad you did!
*Courtesy of the National Ready Mixed Concrete Association,
Silver Spring, Maryland, USA
To order print copies, email publications@nrmca.org
or call (301) 587-1400 ext. 1165.
Commercial ICF Promotion Brochure
The concrete calculator estimates the volume and weight of necessary to cover a given area. Purchasing slightly more than what's estimated can reduce your chances for not having enough material.